The North Show GUERNSEY and Battle of Flowers
"Bring forth the North"
Guernsey's main event held in August each year at Saumarez Park
Wednesday 21st & Thursday 22nd August 2019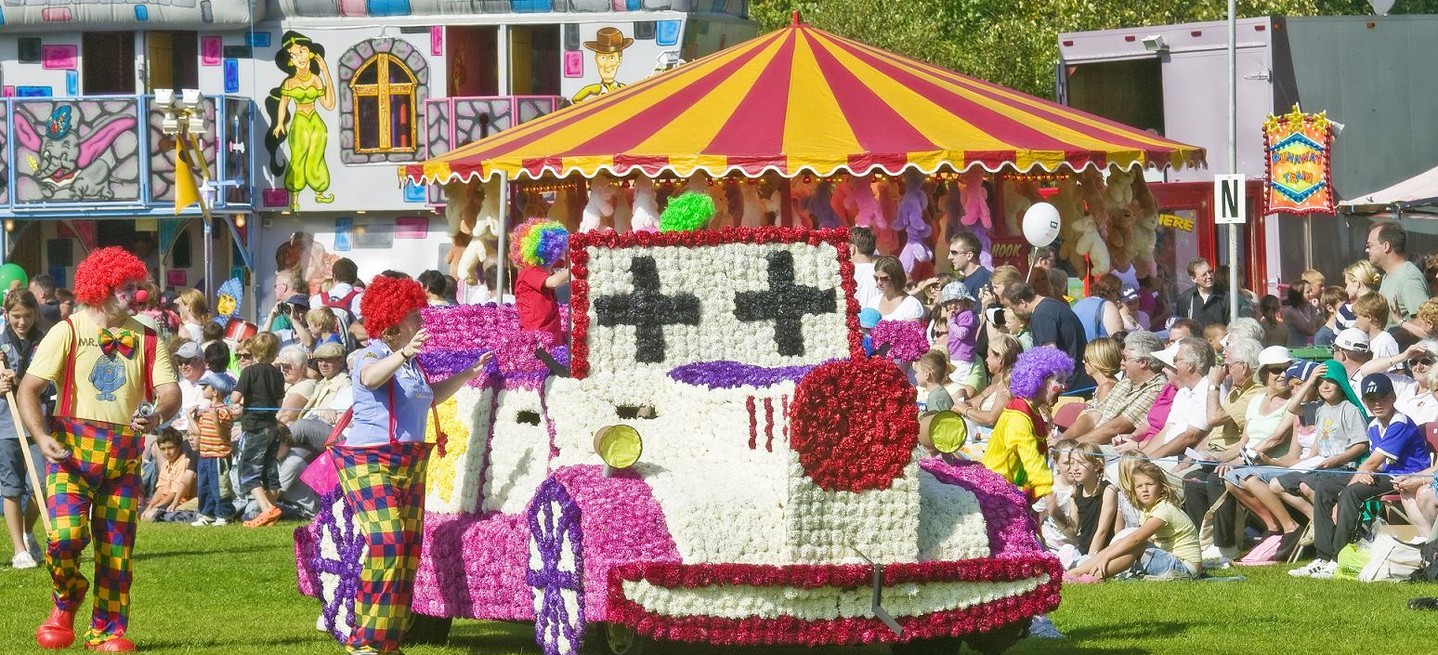 IF YOU WERE A LUCKY PRIZE WINNER AT THIS YEAR'S SHOW OUR PRIZE GIVING for adults and children WILL TAKE PLACE AT THE BELOW VENUE:
LE FRIQUET GARDEN CENTRE, RUE DU FRIQUET ON SATURDAY 7TH SEPTEMBER 2PM - 4PM
Every year, we aim to put on the best entertainment for you.
To do this, we set up a wide range of tents and activities so fun can be had with all the family!
View displays of exhibitors' entries, ranging from Guernsey livestock through fur and feather, fruit, vegetables, flowers, flower arrangements, cookery, photography, art and craft.
Then move to see the arena which has events showcasing local and off-island talent, and including in the afternoon of day two, the Guernsey Battle of Flowers. Then check out the fair and win some awesome stuff or get a adrenaline rush on one of the rides and to wind down get some refreshments and view the other stalls and displays.
Come back on the last night to see the illuminated cavalcade, and one of the best firework displays of the year.